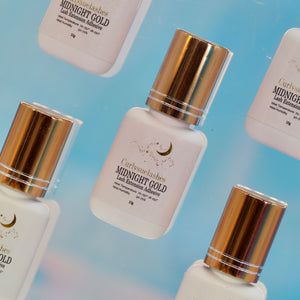 10g sized bottle.
• Black Adhesive.
• Works amazing for my environment (more moderate/high humidity) ranging from 45-60% yet still universal.
• Fumes are very minimal
• Viscosity is medium. 
• Works best for me in temperatures ranging from 69-72F.
• Shake glue from side to side for a least 30 seconds to 1 minute to make sure adhesive is thoroughly mixed for every drop dispensed.
• Replace glue drop ever 20-25 minutes to prevent gooey  consistency.
• Store in a cool dry place. Do not store in refrigerator